Exhibited at PharmaLab Expo (July 3-5, 2019, Tokyo Big Sight Aomi Exhibition Hall)
SPERA PHARMA had a booth at the 1st PharmaLab Expo , which was held at Tokyo Big Sight Aomi Exhibition Hall for three days from Wednesday, July 3 to Friday, July 5, 2019.
Thank you very much for stopping by our booth during the exhibition.
At our booth, we introduced the technologies and contracted services that SPERA PHARMA possesses, including collaborations with partner companies. Through the exchange of information with customers who are already associated with SPERA PHARMA and first time customers, we felt their expectations for SPERA PHARMA's services.
In addition, during the exhibition, two product and technology seminars were held by exhibitors: "Management of Potentially Mutagenic Impurities (PMIs) in Active Pharmaceutical Ingredients (APIs)" on July 3 (speaker: Kanako Kondo, Associate Director , Analytical R&D Division) and "Screening Technologies Required in API Research – Catalyst Selection and Crystallization" on July 4 (speaker: Mitsuhisa Yamano, Associate Director , Chemical R&D Division). We are grateful for the large number of people who attended both talks.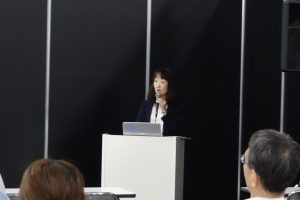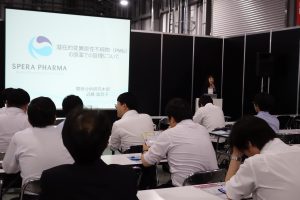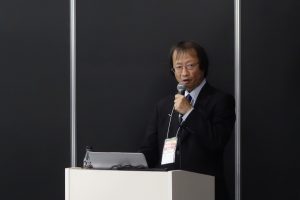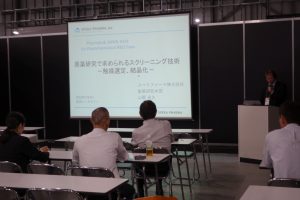 We would like to thank everyone who came to our booth and seminars. We make every effort to proactively disseminate information and respond to the opinions and expectations of our customers so that we can contribute to their superior pharmaceutical manufacturing.